We've got a new website!
January 8, 2017
Check it out, y'all! We've got a fancy new website. Isn't in great? Best website we've ever seen! It's quite a bit more flushed out than the last one. First and foremost, we've got this sweet new News section. But there's also a bunch of other fun stuff going on.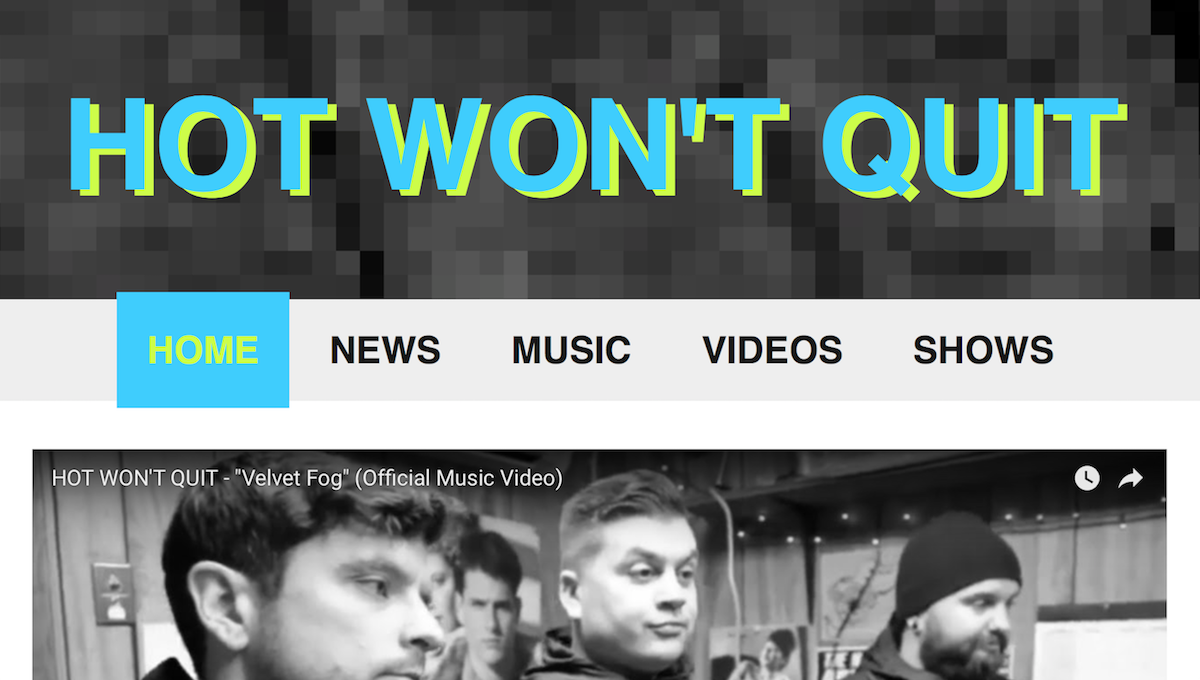 NEW NEWS!
Yep. We've finally got an OFFICIAL spot for band news and info that isn't fucking Facebook or Instagram or whatevs. Don't get us wrong, we still use those tools to the best of their ability, but often times it's nice to have the official channel directly under our own control. Like, for instance example, we can post HWQ nudes on here all day long and ain't nobody shuttin' us down. Take THAT, social media!
But seriously, if you've come here looking for nudes, let us know.
SHOWS!
Now we've got a dedicated SHOWS page! Before we would just made a Facebook event or shared someone elses, but now we can book up the calendar well in advance and it's all in one awesome place. Plus, there's a cool little nerdy easter egg on the shows page if you look at it on your phone vertically.
ET CETERA
And we've also got MUSIC and VIDEOS and one of these days we'll figure out how to put some merch up on here so you can send us money and we'll send you cool stuff!
Thanks for checking us out, this is only the beginning!