It's OFFICIAL! We've got a FAN CLUB!
April 4, 2019
A couple weeks ago we blasted out on the gram asking people to slide their mailing addresses into our DMs for some super sweet HWQ snail mail. It was so fun! We had such a blast getting those all wrapped up. Felt like the good ol' days… Envelopes! Stamps! Mailboxes! Oh my!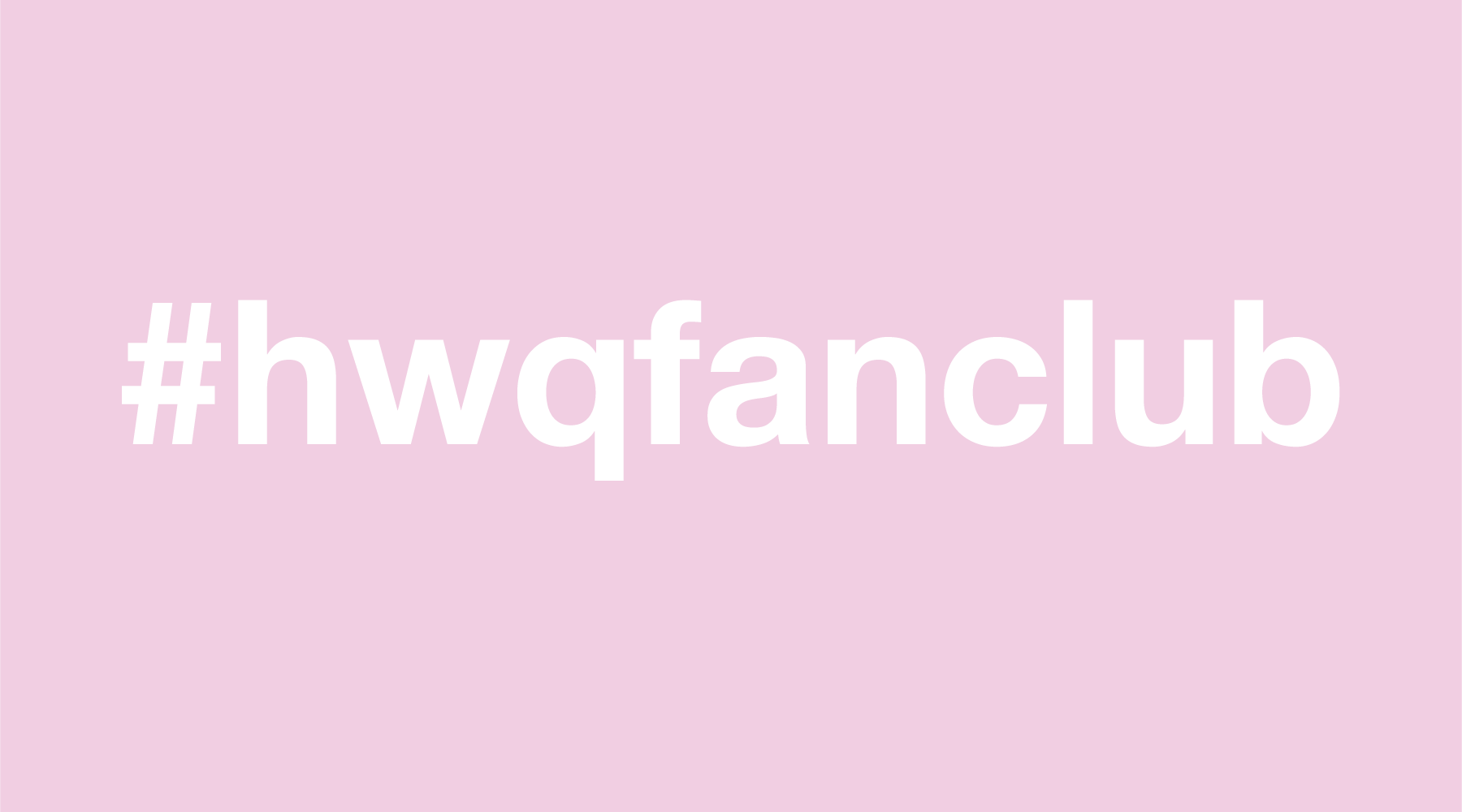 We had so much fun with it, in fact, that we decided to make it a bit more official, soooo, here we are making it a bit more official! We just added a brand new FAN CLUB section to the website, and (in case you hadn't already connected the dots) we settled on a siiiiick new hashtag. Feel free to use that when you post pics of your HWQ snail mail swag.
If you already slid your mailing address into our DMs, it's all good, we will happily add you to the new system ourselves. But, if you're excited to fill out our sweet new official fan club form yourself, go for it! It'll just take you a minute, and then you'll be sure to get in on the next round.
Anyhoo, we're pretty excited about all the fan club fun to come! Stay tuned!